Settings

The Settings page found on the top menu has account wide settings and personal account settings all in one place.
The Settings Menu has the following options: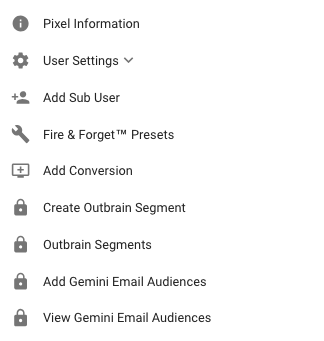 Let's go over them in detail.
---
Pixel Information
The Pixel Information section contains a quick reference about using pixels when setting up your campaigns. For a more in depth look at pixel information click here to read our in-depth guide to using pixels.
---
User Settings
The User Settings option has two sub items: Change Password and User Preferences.
Change Password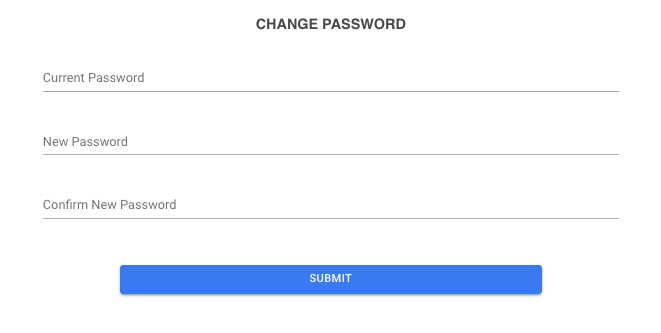 Password updates can be done here.
After changing your password, you will be logged out and redirected to the Maximus Login page.
User Preferences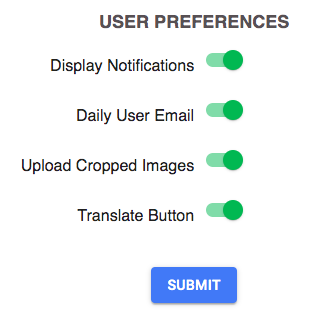 The User Preferences selections allow you to enable or disable Display Notifications, Daily User Emails, the option to Upload Cropped Images for Gemini and the Translate Button.
---
Add Sub User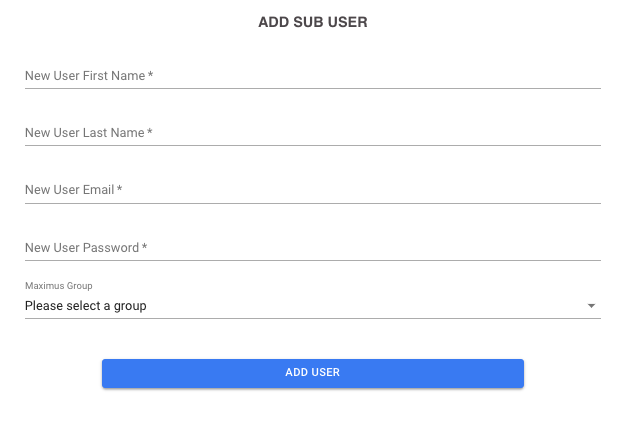 Sub Users are accounts that belong under your user log in. By adding a sub user, you allow other people on your team or in your company to log into Maximus with their own email address and password. These users will have access to all of your campaigns and can manage them, which is useful for giving Junior Media Buyers the ability to work on your campaigns.
Click here to read more about Sub Users and how to add them.
---
Fire & Forget® Presets
Fire & Forget Presets let you modify Fire & Forget settings and save and edit them to apply to campaigns during the Add Campaign process and also on the Campaign Details page.
Click here to learn more about Fire & Forget Presets.
---
Add Conversion
From the Settings page you can add conversions that you see in your external system but Maximus has not tracked. If you see more than a few conversions not tracking in Maximus, please reach out to our LiveChat support team for assistance.
Click here for more information on how to add a conversion.
---
Create Outbrain Segment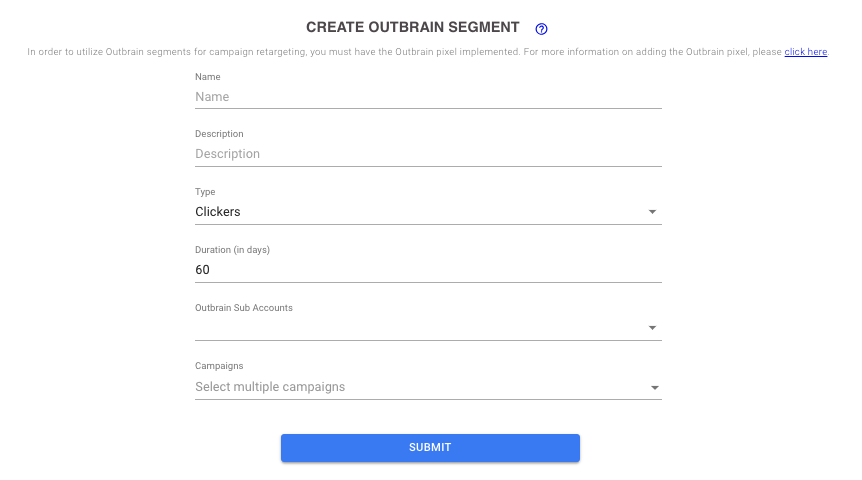 From this option you can create segments to use with your Outbrain campaigns. Select from multiple campaigns or a single campaign users who have completed a certain action, like clickers. For more information on creating Outbrain segments, click here.
---
Outbrain Segments

You can view the segments you have created and sort through them on this page. The far right column Edit allows you to edit the segment which will allow you to edit the Name and Description of the segment. Click here to learn more about Outbrain segments.
---
Add Gemini Email Audiences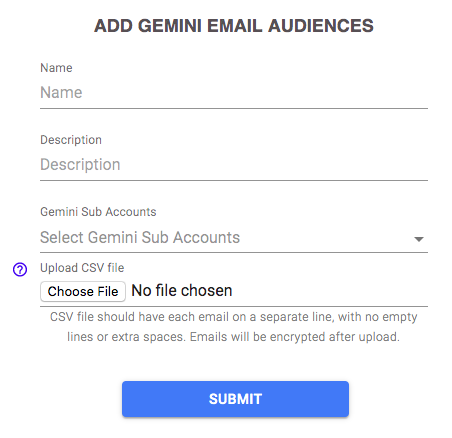 Gemini Email Audiences let you target a CSV list of users on your Gemini campaigns. To learn more about adding these audiences, click here.
---
View Gemini Email Audiences

You can view and update your Gemini Email Audiences from this settings section. Click here to learn more about Gemini Email Audiences.
---
---