Reporting Features
These features are available on the Manage Campaigns and Campaign Details pages. The media is taken from the Campaign Details page, but functions the same on both pages.
Reorder Columns
You can reorder columns in tables by dragging and moving them to the new position you want them to be. When you change the order of columns, that applies only to the table you're currently using - each table has its own set of column orders you can change.
Maximus will remember the column orders you've set across all devices as they are assigned to your user login.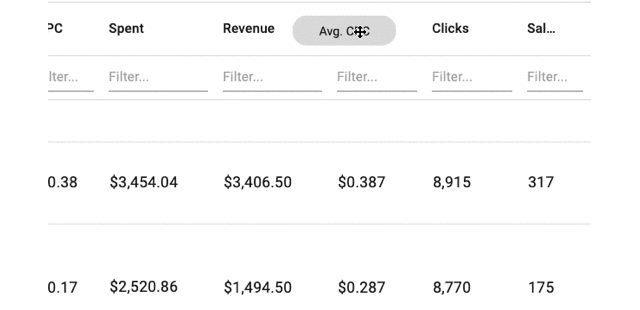 Last Updated At and Refreshing
You can view the last time the page was loaded, and if you've had it open for a while the data on this report could be outdated. Click on the Refresh icon to reload the page.

Searching
Type in the text you want to filter by. This can be done across all columns, allowing you to search for revenue, spend, and more.
Sorting
Clicking on the column header will switch between sorting the values in ascending or descending order.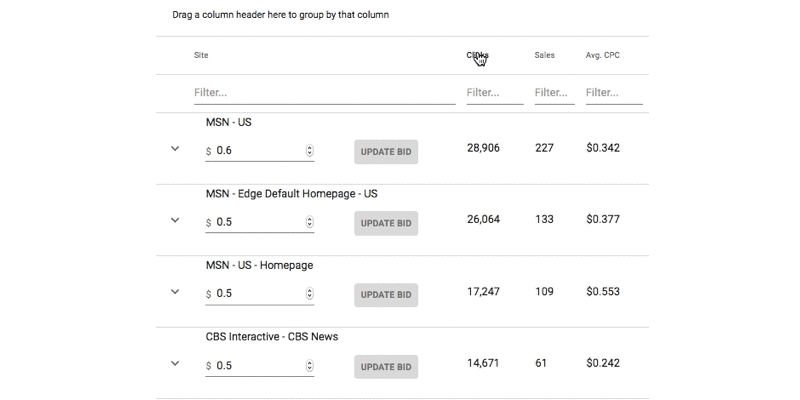 Column Chooser

Use the Eye Icon to show the options for what columns you want to display or hide. Click away on the screen to hide the column chooser menu.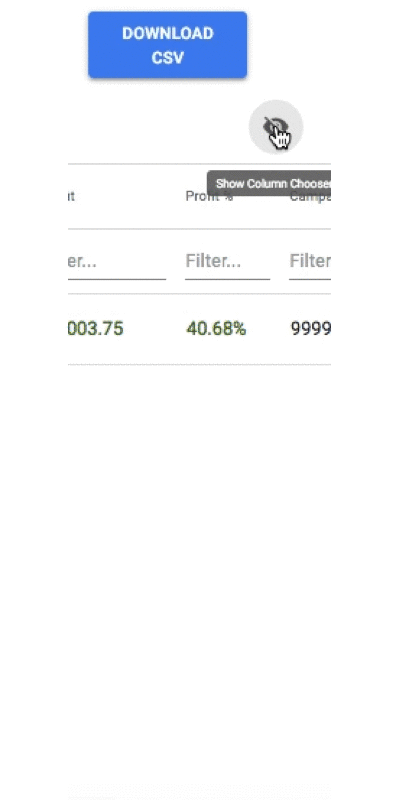 If you have columns hidden, a message will tell you that you have this filter enabled above the Eye Icon.
Drag to Group
You can drag to group by the values in columns by dragging the column header to the area right above where it says "Drag a column header here to group by that column". Other columns can be dragged to have more grouping options. While the headers are in the grouping area, you can also click on them to sort.
To view the groups, click on the arrow to expand the report for that group.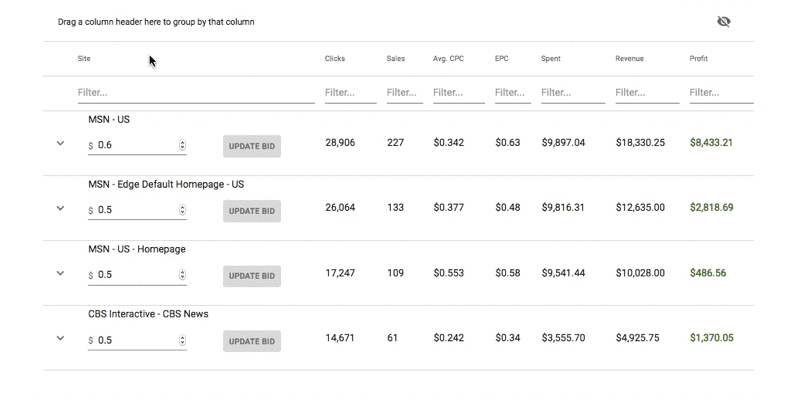 Filtering
Reporting and charts show data from the filters you have selected. To learn more about Filtering, click here.
---
---